Science Gets Graphic!
The Mathematics Statistics Library highlights graphic books about Math, Science, and Engineering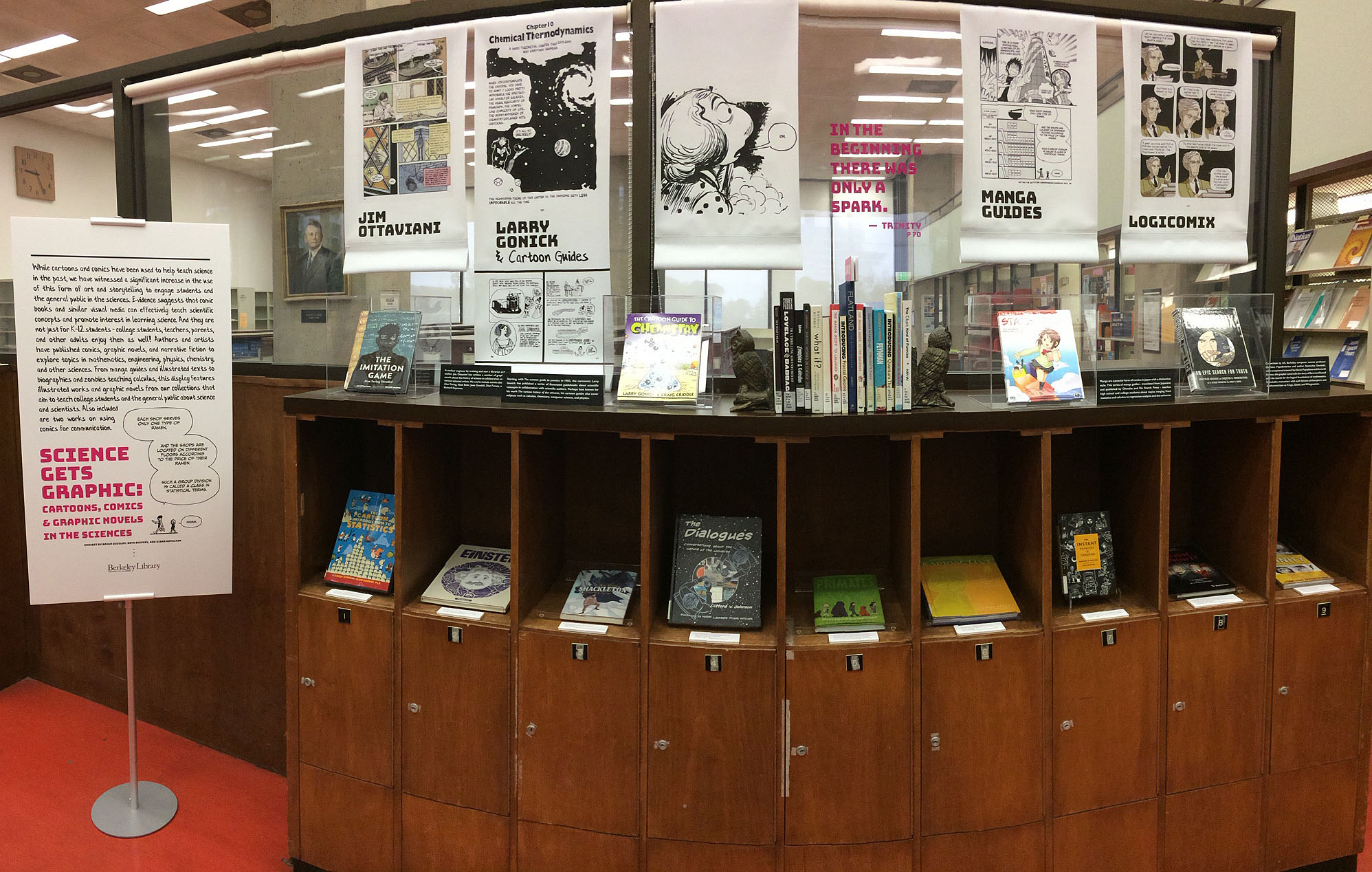 On display in the Mathematics Statistics Library (100 Evans)
April 23 - August 24, 2018
This exhibit was conceived by Brian Quigley and created with the assistance of Beth Shippey and Aisha Hamilton.
Library exhibit design by Aisha Hamilton; Online exhibit and exhibit photos by Beth Shippey
---
Image credits for book covers: Amazon; book synopses from publishers' websites.