Highlighted Books and Authors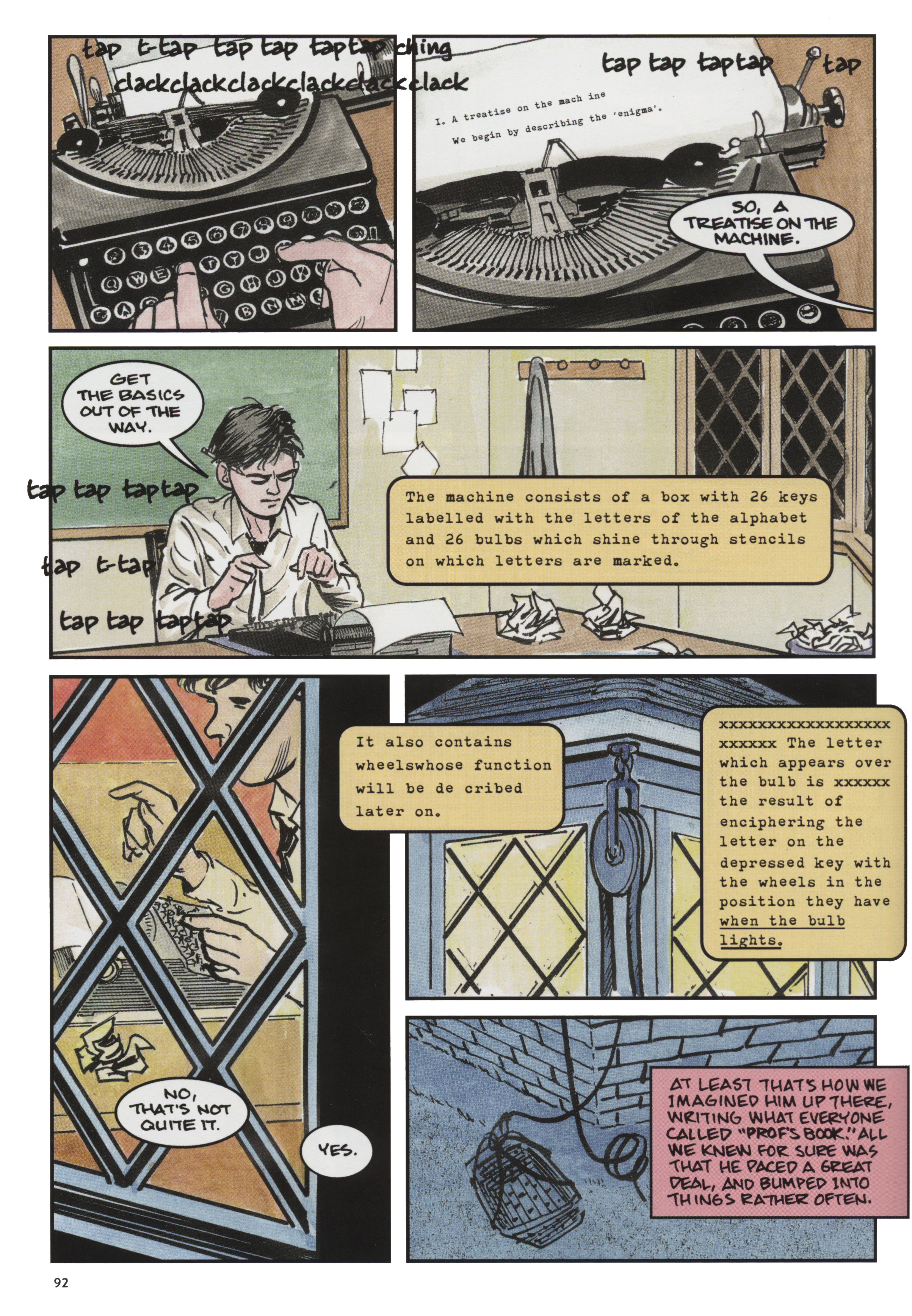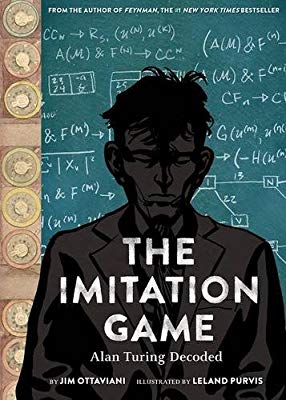 Jim Ottaviani
A nuclear engineer by training and now a librarian and author, Jim Ottaviani has written a number of graphic novels about the history of science in collaboration with various talented artists. His works include comics about Alan Turing, Niels Bohr, Jane Goodall, Dian Fossey, and Richard Feynman.
The Imitation Game : Alan Turing Decoded by Jim Ottaviani; Leland Purvis (Illustrator)
Call Number: QA29.T8 O772 2016 Mathematics/Statistics
---
From the publisher's website:
Alan Turing (1912–1954) was the mathematician credited with cracking the German Enigma code during World War II, enabling the Allies to defeat the Nazis. After the war, Turing went on to launch modern computer science through his creation of the universal Turing machine and the Imitation Game, an artificial-intelligence test that is still in use today. Turing kept his code-breaking work a secret in order to safeguard his native England, but failed to hide his sexual preferences, which led to his tragic death at the hands of the same country he worked so hard to protect. Jim Ottaviani and Leland Purvis show Turing to be an eccentric, persecuted genius and a groundbreaking theoretician whose seminal work still plays a role in the science and telecommunication systems that fuel our modern world.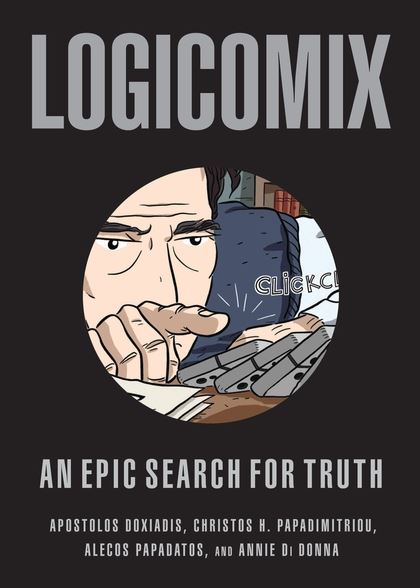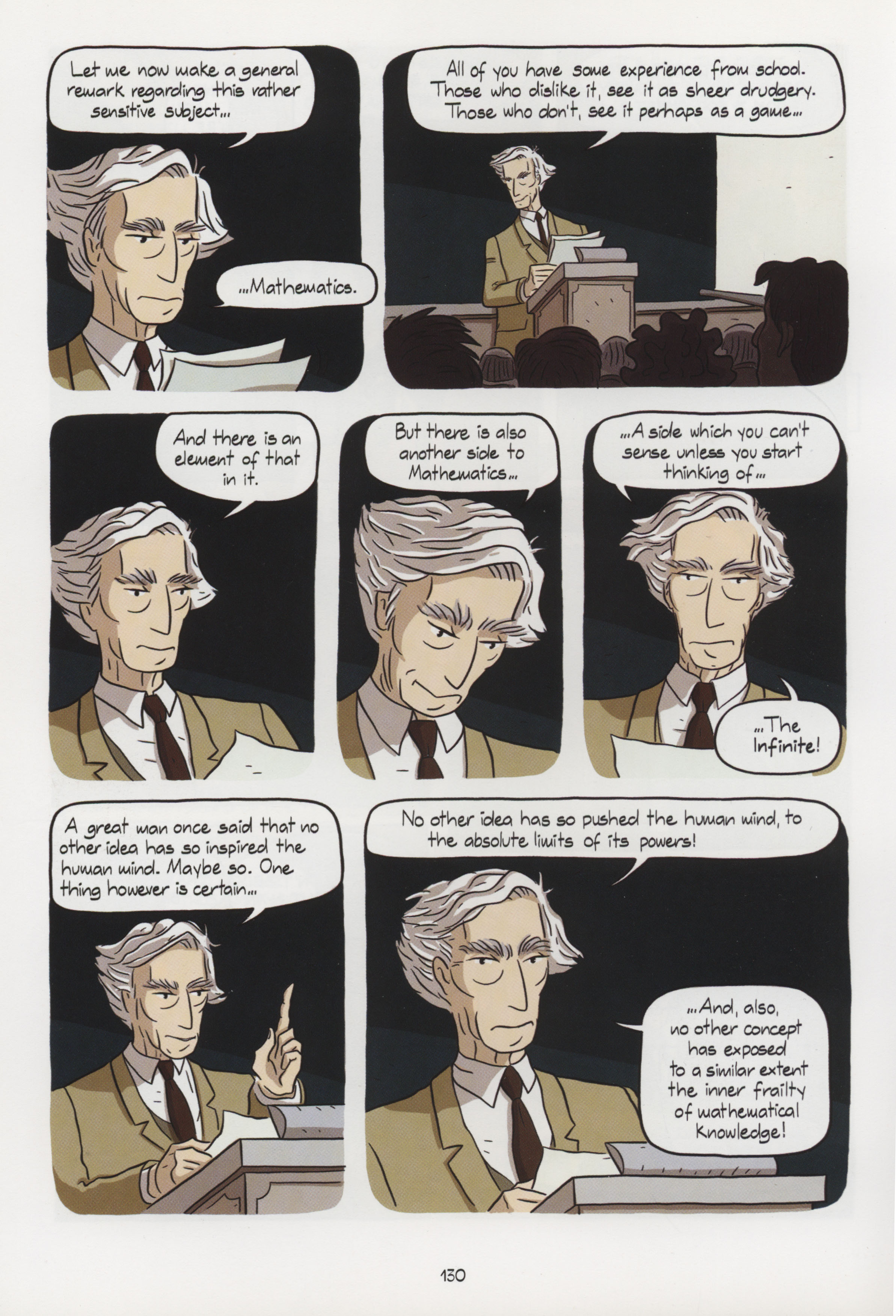 Logicomix
Co-written by UC Berkeley computer science professor Christos Papadimitriou and author Apostolos Doxiadis, with exceptional artwork by Alecos Papadatos and Annie Di Donna, this graphic novel tells the story of Bertrand Russell and the search for the logical foundations of mathematics. It includes encounters with such famous philosophers and mathematicians as Frege, Gödel, and Wittgenstein.
Logicomix : An Epic Search for Truth by Apostolos K. Doxiadis; Christos H. Papadimitriou; Alecos Papadatos (Illustrator); Annie Di Donna (Illustrator)
Call Number: PN6727.D69 L6413 2009 Engineering
---
From the publisher's website:
This exceptional graphic novel recounts the spiritual odyssey of philosopher Bertrand Russell. In his agonized search for absolute truth, Russell crosses paths with legendary thinkers like Gottlob Frege, David Hilbert, and Kurt Gödel, and finds a passionate student in the great Ludwig Wittgenstein. But his most ambitious goal -- to establish unshakable logical foundations of mathematics -- continues to loom before him. Through love and hate, peace and war, Russell persists in the dogged mission that threatens to claim both his career and his personal happiness, finally driving him to the brink of insanity.
This story is at the same time a historical novel and an accessible explication of some of the biggest ideas of mathematics and modern philosophy. With rich characterizations and expressive, atmospheric artwork, the book spins the pursuit of these ideas into a highly satisfying tale.
Probing and ingeniously layered, the book throws light on Russell's inner struggles while setting them in the context of the timeless questions he spent his life trying to answer. At its heart, Logicomix is a story about the conflict between an ideal rationality and the unchanging, flawed fabric of reality.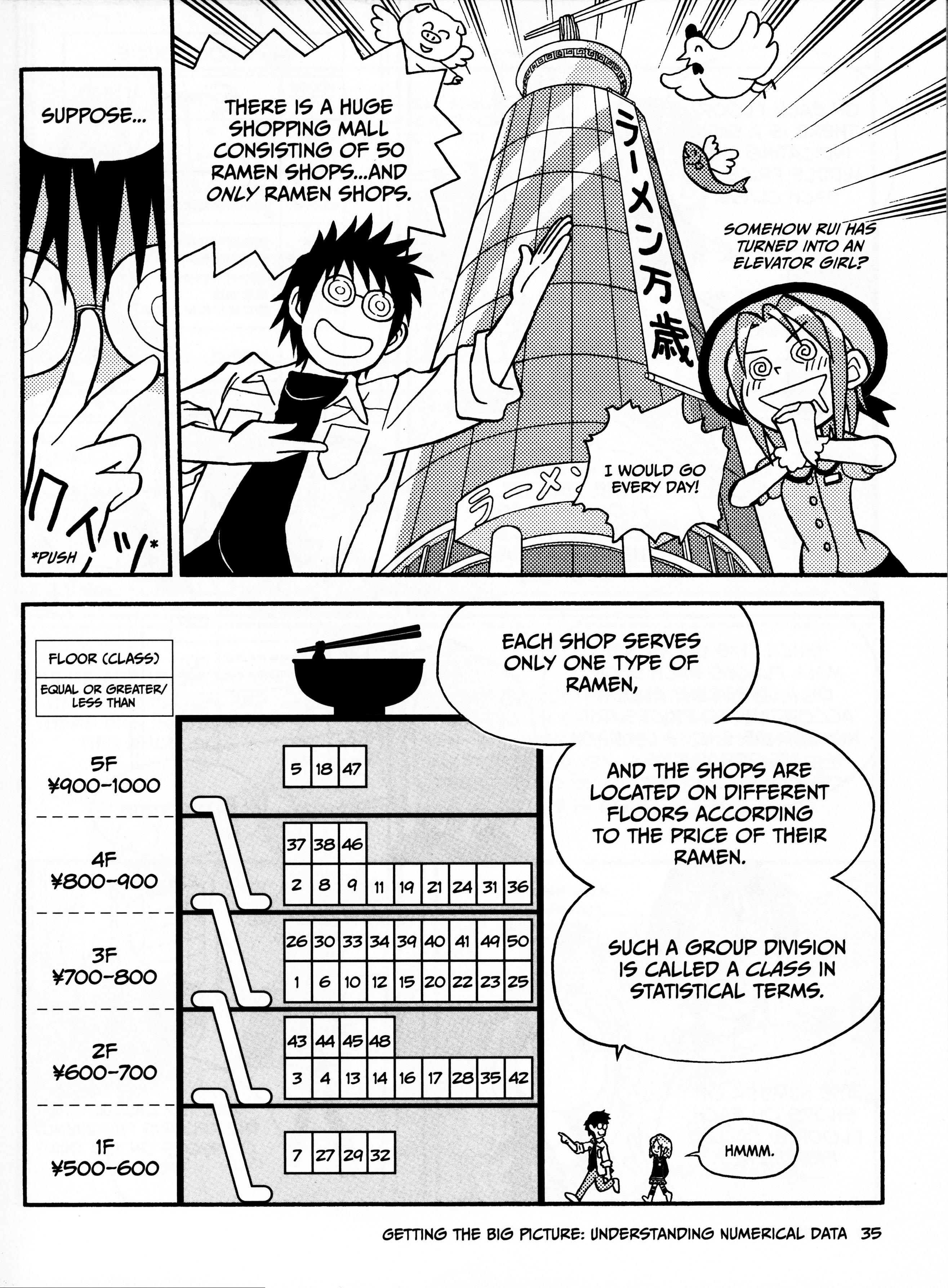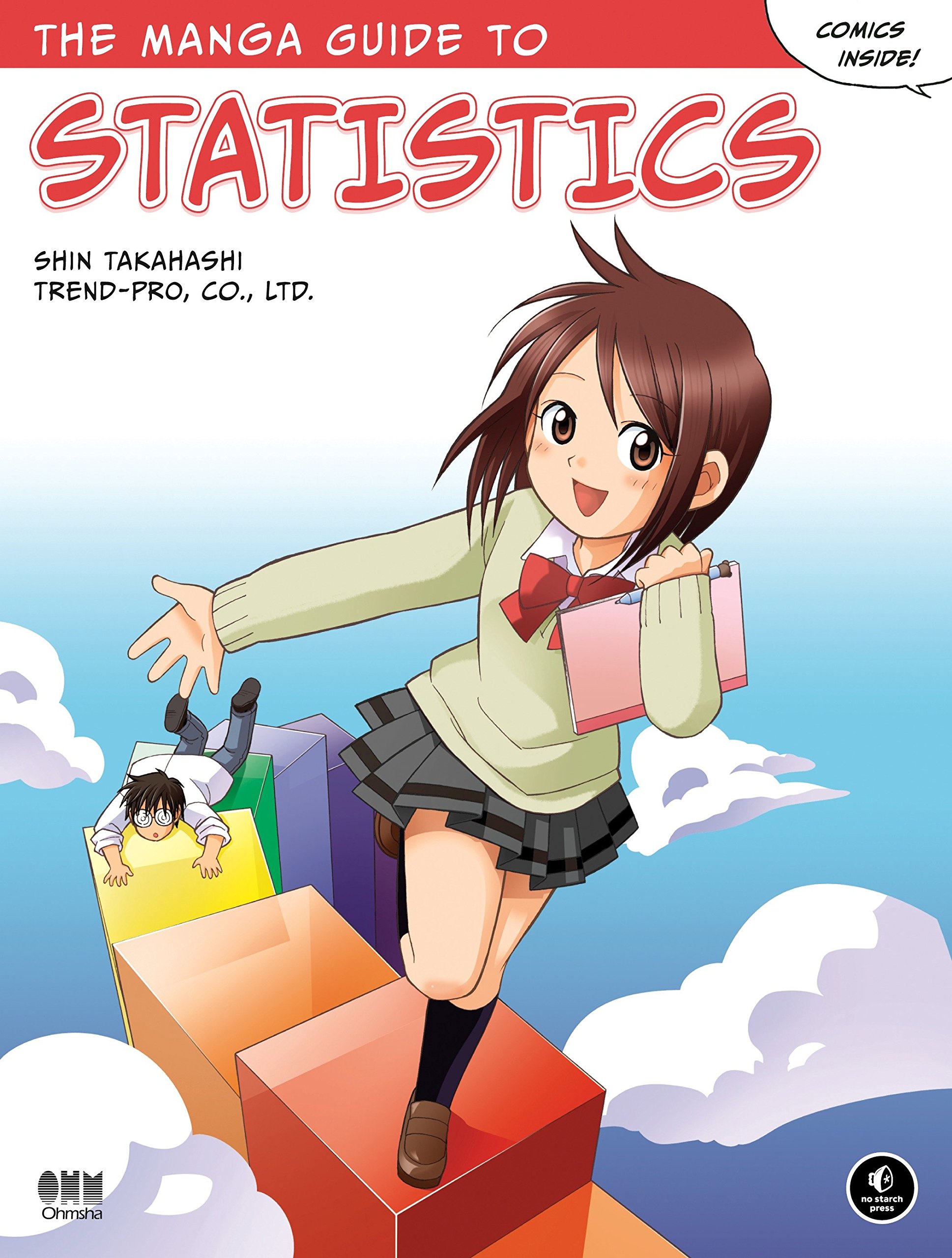 Manga Guides
Manga are a popular form of comics in Japan with a distinctive style. This series of manga guides - translated from Japanese and published by Ohmsha and No Starch Press - teaches high school and college students about topics ranging from statistics and calculus to regression analysis and the universe.
The Manga Guide to Statistics by Shin Takahashi
Call Number: QA276.T228 2009 Mathematics/Statistics
---
From the publisher's website:
The Manga Guide to Statistics will teach you everything you need to know about this essential discipline, while entertaining you at the same time. With its unique combination of manga and serious educational content, the EduManga format is already a hit in Japan.
Reluctant statistics students of all ages will enjoy learning about statistics in this charming, easy-to-read guide, which uses real-world examples like teen magazine quizzes, bowling games, test scores, and ramen noodle prices. Examples, exercises, and answer keys help you follow along and check your work. An appendix showing how to perform statistics calculations in Microsoft Excel makes it easy to put lessons into practice.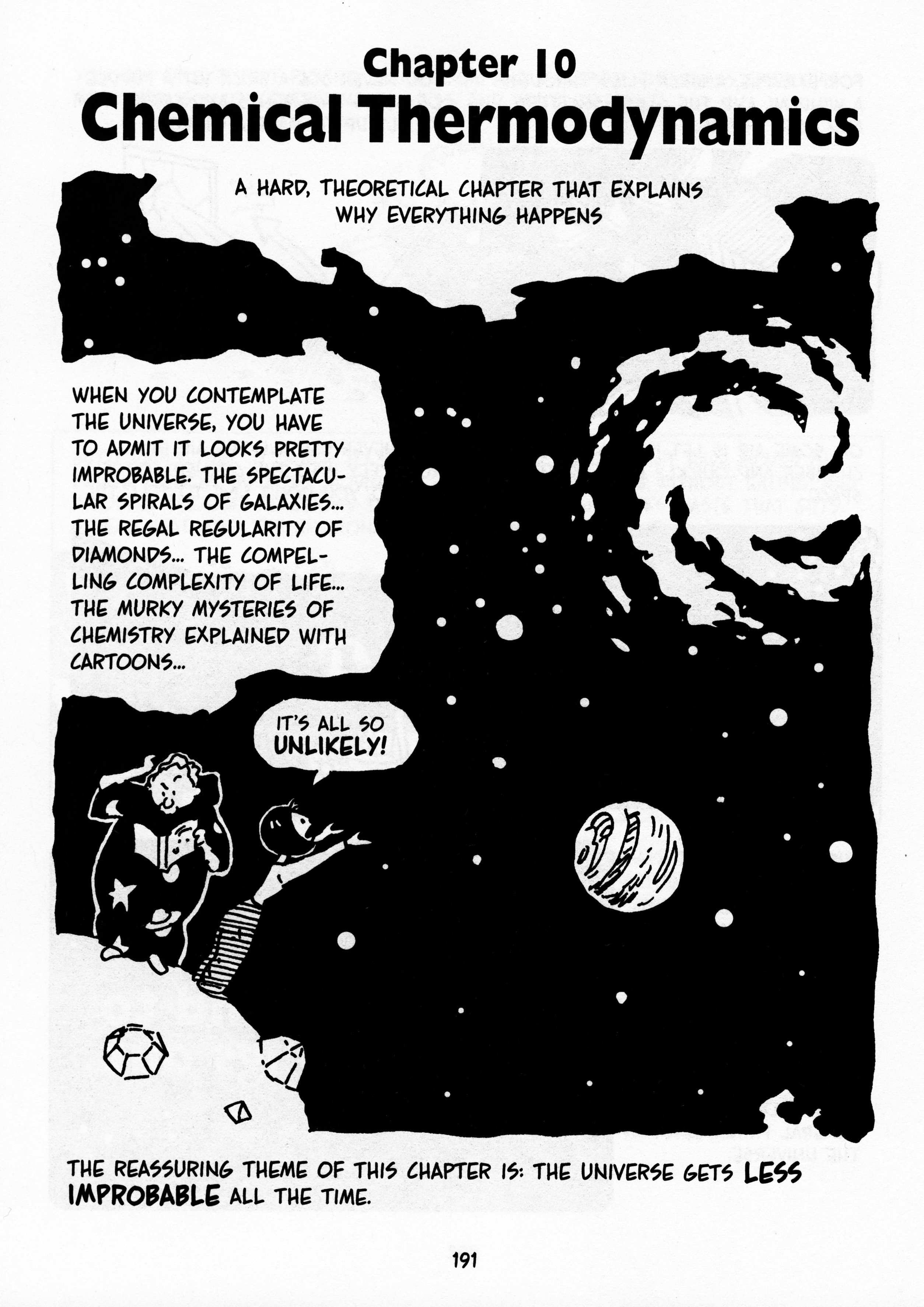 Larry Gonick & Cartoon Guides
Starting with The Cartoon Guide to Genetics in 1983, the cartoonist Larry Gonick has published a series of illustrated guidebooks about scientific concepts in collaboration with scientific authors. Perhaps best known for his work The Cartoon History of the Universe, his cartoon guides also cover subjects such as calculus, chemistry, computer science, and physics.
The Cartoon Guide to Chemistry by Larry Gonick and Craig Criddle
Call Number: QD37.G625 2005 Chemistry
---
From the publisher's website:
If you have ever suspected that "heavy water" is the title of a bootleg Pink Floyd album, believed that surface tension is an anxiety disorder, or imagined that a noble gas is the result of a heavy meal at Buckingham Palace, then you need The Cartoon Guide to Chemistry to set you on the road to chemical literacy.
You don't need to be a scientist to grasp these and many other complex ideas, because The Cartoon Guide to Chemistry explains them all: the history and basics of chemistry, atomic theory, combustion, solubility, reaction stoichiometry, the mole, entropy, and much more; all explained in simple, clear, and yes, funny illustrations. Chemistry will never be the same!